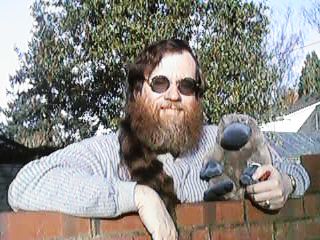 Trouble Shooting Tips
We have tried to make this CD usable on at least three different types of platforms; unix systems, Macintoshes, and pc's, and with both Netscape and Internet Explorer.
As with all such attempts, trying to please everybody leds necessarily to some compromises.
File names are in 8+3 format, except for .class and .java files. The latter may not be readable on systems that only accept 8+3 style names.
The audio files are in two formats, the sun .au format and and an off-disk link to a real audio format. The sun .au format is nearly universal, and most browsers should support it. The real audio files can only be used if you have installed a real audio plug-in or helper application.
On Macintoshes using netscape, you have the choice of several different plug-ins to load the au files. The default is often the quicktime plugin, however this has the annoying habit of replacing the current window with the audio controls. A better alternative is the LiveAudio plugin, which will display a separate control window when an audio file is selected.
To use the real audio files you should obtain the latest version of the real audio player, from www.real.com. It runs on many different types of platforms.
The real audio files use the ability to stream audio files from a web server. This feature was not available on earlier versions of the real audio system. If you get the message saying that the audio files cannot be read from http, you will need to upgrade to a more recent version of the browser or the real audio player in order to read the audio files.
On some platforms the real audio helper will leave the files it downloads sitting on your hard drive. You may need to erase these manually after you have listened to the lectures.
A number of chapters from other books are supplied in both pdf and postscript format. A free pdf reader is widely available from Adobe, and runs on many different platforms. Postscript is the language used by many printers. There are many postscript readers avaiable, such as the public domain ghostscript reader.
If the pdf files are unreadable, or come up as random ascii text, you probably need to install the Adobe pdf reader as an application. Look under the preferences/application area in your browser.
Questions or comments can be directed to the author at budd@cs.orst.edu