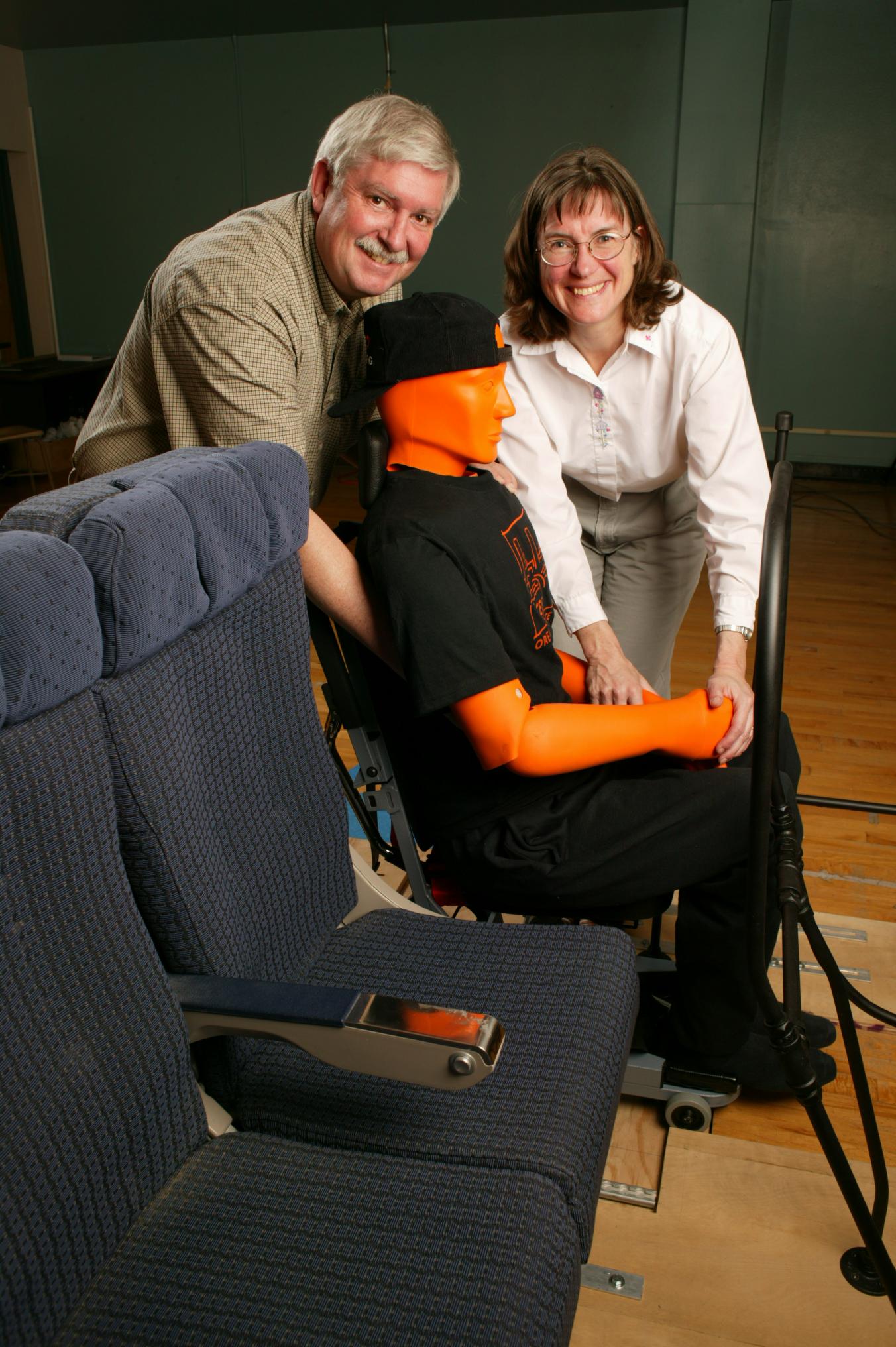 Katharine M. Hunter-Zaworski, Ph.D., P.E.
Director of the National Center for Accessible Transportation

Office:303 Owen Hall
Address: Civil, Construction and Environmental Engineering Department
Oregon State University
220 Owen Hall, Corvallis, OR 97331-3211

phone: 541-737-4982 * fax: 541-737-3052

--------------------------------------------------------------------------------

Katharine M Hunter?Zaworski, Ph.D., P.E., Director, National Center for Accessible Transportation, Oregon State University Profile- Dr. Hunter-Zaworski is both a Rehabilitation and Transportation Engineer. Dr. Hunter-Zaworski's research experience integrates biomechanics and ergonomics with rehabilitation and transportation engineering. For the past 25 years she has been focused on the development of safe, seamless and dignified accessible transportation systems for people with disabilities. Accessible transportation is fundamental for an independent life. From 1980-1986, Dr. Hunter-Zaworski was the key consultant to BC Transit for insuring that SKYTRAIN was fully accessible and barrier free. In 1989, Dr. Hunter-Zaworski received the Premiers Award for Accessibility for her work on SKYTRAIN. For the past 18 years, she has led a team of engineers at Oregon State University to become internationally recognized for the development of innovative mobility aid securement systems and is currently actively involved in research and development of new rear facing securement systems for Bus Rapid Transit applications. She is also the principle author of Ergonomic Guidelines for Accessible Real Time Traveler Information systems. These guidelines are used by transportation entities around the world. Currently, she is the director of the National Center for Accessible Transportation and the Rehabilitation Engineering Research Center for Accessible Public Transportation. The main research and development projects are related to improving access to inter-city public transportation by people with mobility, sensory and cognitive disabilities. Dr. Hunter-Zaworski is the co-chair of the Transportation Research Board Committee on Accessible Transportation and Mobility.