Welcome to the Radniecki Lab
My students and I use traditional microbiological methods in combination with cutting edge molecular techniques to cross into several areas of environmental engineering research. These areas include water, wastewater and stormwater treatment, risk assessment of emerging contaminants and alternative energy development. Some of our current research projects include:
Environmental implications and applications of nanotechnology

:

Nantotechnology has the potential to greatly advance our ability to treat drinking water and wastewater sources but the release of engineered nanoparticles into the environment may have unintended consequences. Thus a comprehensive understanding of the potential utility and risk of environmental nanotechnology is required. My students and I are contributing to this holistic approach to understanding environmental nanotechnology through a variety of projects including;

1)

Understanding the potential toxic effect of released engineered nanoparticles (e.g. silver nanoparticles) to beneficial microorganisms in wastewater treatment plants and the natural environment.

2)

Utilizing titanium dioxide nanoparticles to disinfect surface water and to treat concentrated waste streams.
Sustainable biological wastewater treatment processes: Wastewater treatment plants have the potential to turn into power plants through the maximization of energy production and the minimization of energy consumption during the wastewater treatment process. For example, the addition of fats, oils and greases (FOG) to anaerobic digesters can enhances their methane production, which gives rise to the potential of wastewater treatment plants generating more energy than they consume. Additionally, the application of anammox (ANaerobic AMMonia OXidation) can further increase net energy production by reducing energy requirements for nitrogen removal by up to 60%. However, both of these technological advances can be unpredictable with our current understanding of the microbial processes at play in these systems. My students and I are working together to increase our fundamental understanding of the microbial processes that underpin these two technologies. By increasing our understanding of the microbial mechanism, we hope to increase the reliability and sustainability of these wastewater treatment processes and help turn wastewater treatment plants into power plants.
Treatment of stormwater with green infrastructure: Stormwater is being increasingly recognized as a significant source of contaminants into our waterways, however, the non-point source nature of stormwater makes treatment challenging. Green infrastructure, which often takes the form of bioswales, curb cutouts and rain gardens, offers a promising solution to treating stormwater through soil intrusion, plant uptake and microbial remediation. However, these systems were usually designed to reduce the hydraulic peak flows of stormwater and didn't take contaminant removal into careful consideration. Thus, these systems often fail at removing stormwater contaminants and can even increase the concentration of certain contaminants in their effluent. As co-director of the OSU-Benton Country Green Infrastructure Stormwater Research (OGSIR) Facility - An Oregon BEST Lab, my students and I are investigating the fundamental mechanisms governing the removal and transformation of stormwater contaminants by soil sorption, plant uptake and/or microbial remediation. Through our work at the OGSIR Facility, we aim to improve the functionality and reliability of green infrasture systems to remove stormwater contaminants.

Prospective graduate and undergraduate students interested in working with me should send me an e-mail.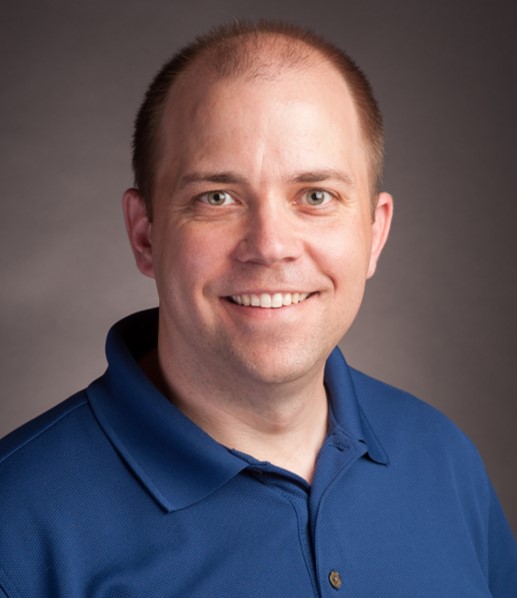 Tyler Radniecki, PhD
Assistant Professor
School of Chemical, Biological and Environmental Engineering
Oregon State University
316J Johnson Hall
Corvallis, OR 97331
Phone: (541)737-7265
Email:
Tyler Radniecki
Radniecki Lab News
8-11-14
Congratulations to
Cameron Kostigen Mumper
(SDSU, MS '13) for winning the 2014 MWH/AEESP Master's Thesis Award, second place. Cameron's MS thesis "Influence of ammonia and macromolecules on the toxicity and adsorption of silver nanoparticles to the ammonia oxidizing bacteria,
Nitrosomonas europaea
" focused on identifying how ammonia, proteins, lipopolysaccharides and humic acids interact with silver nanoparticles and affect their toxicity towards beneficial ammonia oxidizing bacteria.


7-10-14
Congratulations to
Joe Anderson
(BS, '13) on publishing his Honors College Thesis "
The influence of water hardness on silver ion and silver nanoparticle fate and toxicity towards

Nitrosomonas europaea
" in Environmental Engineering Science. in this article, Joe identified that Mg
2+
and Ca
2+
prevented silver nanoparticle (AgNP) toxicity in 2 ways: 1) by inducing AgNP aggregation which reduced dissolution rates and 2) by preventing Ag
+
, released during AgNP dissolution, from binding to the
N. europea
cells. This is the first time that Mg
2+
and Ca
2+
have been shown to prevent Ag
+
interactions with bacteria. This work suggests that the toxicity of AgNPs and of Ag
+
would be much less in hard waters versus soft waters.


11-12-13
Congratulations to
Ann-Kathrin Ostermeyer
(SDSU, MS '12) and
Cameron Kostigen Mumper
(SDSU, MS '13) on their recent ES&T publication "
Influence of bovine serum albumin and alginate on silver nanoparticle dissolution and toxicity to

Nitrosomonas europaea
". In this article, Ann-Kathrin and Cameron identified that bovine serum albumin (BSA - a representative protein) reduced silver nanoparticle (AgNP) toxicity by chelating Ag
+
in solution and by binding to the AgNP surface, thus preventing NH
3
-dependent dissolution. They also identified that alginate (a model lipopolysaccharide) did not bind Ag
+
but did reduce AgNP toxicity by interacting with the AgNP surface thus reducing NH
3
-dependent dissolution. This work provides additional insights into the fate and toxicity of AgNPs in high protein environments (e.g. wastewater) and biofilms that contain thick extracellualr lipopolysacchride layers.
10-9-13 Congratulations to Cameron Kostigen Mumper (SDSU, MS '13) and Ann-Kathrin Ostermeyer (SDSU, MS '12) on their recent Chemosphere publication "Influence of ammonia on silver nanoparticle dissolution and toxicity to Nitrosomonas europaea". In this article, Cameron and Ann-Kathrin identified how the presence of NH3 increased silver nanoparticle (AgNP) dissolution through the formation of silver amines. The increased dissolution led to increased AgNP toxicity towards N. europaea. The results of this work suggests that AgNPs may be more toxic in environments with high NH3 concentrations (e.g. wastewater or eutrophic lakes/rivers) than in low NH3 environments (e.g. drinking water and oligotrophic lakes/rivers).
9-16-13 Tyler Radniecki officially joins the School of Chemical, Biological and Environmental Engineering at Oregon State University as an assistant professor of environmental engineering.