Engineering Decision Support System Info Site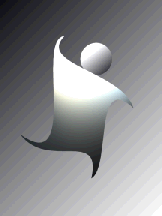 About EDSS | EDSS Tutorial | EDSS Web Prototype | Related Papers | Project Group Members
---
About EDSS
The Engineering Decision Support System (EDSS) is a web-based system for design team decision support. The current version is 1.0, released February 1996.
---
EDSS Tutorial
We have a step by step tutorial available for EDSS that will walk you through a simple example decision problem. We highly recommend that you step through the tutorial if you are unfamiliar with EDSS. To try the tutorial, click here.
---
EDSS Web Prototype
Version 1.0 is currently available for use.
---
Related Papers
Engineering Decision Support System, by D. Herling, D. Ullman, and B. D'Ambrosio
(edssdtm1.ps.Z)

Decision Problem Representations for Collaborative Design, by B. D'Ambrosio and D. Ullman
(ijcaibmp.ps.Z)

A Taxonomy For Classifying Engineering Decision Problems And Support Systems, by D. Ullman and B. D'Ambrosio
(tax.ps.Z)
---
Current Project Members
---
Shikha Ghosh Gottfried: gottfrsh@research.cs.orst.edu Last updated: April 19, 1996