Biotransport and Biomedical Process Engineering
Research in the Higgins laboratory fits within the broad theme of biomedical process engineering, with a particular emphasis on processes that involve biotransport phenomena. Current projects have two primary foci:

(1) Stabilization of biomedical products (e.g., biomolecules, cells, tissues, organs) using technologies such as cryopreservation, lyophilization and spray drying. This important research area has applications in pharmaceuticals, in vitro fertilization, cell therapy (e.g., blood transfusions), cell-based devices (e.g., biosensors), tissue engineering and organ transplantation.

(2) High flow rate microfluidics for chemical processing of blood. We are exploiting the unique advantages of microfluidics - including high surface to volume ratio, rapid diffusion and predictive fluid flow paths - to develop highly parallelized devices for processing of blood at clinically relevant flow rates. Current applications include removal of pathogens for the treatment of sepsis and washing of blood transfusion products. Dr. Higgins currently serves as director of the Blood Processing Group, a consortium of faculty affiliated with the Microproducts Breakthrough Institute at OSU with shared interests in chemical processing of blood using microfluidics.

Research funding comes from a variety of sources, including the NSF, NIH, Collins Medical Trust and the Medical Research Foundation of Oregon. Dr. Higgins was awarded an NSF CAREER award in 2012.
News
November, 2014 – Ratih Lustianti's paper on precision washing of cryopreserved RBCs is accepted in Biomicrofluidics. Link to article, The Scientist Magazine, Open Science World, Medical News Today, NSF Science 360

November, 2014 - Dr. Higgins (along with co-PIs Goran Jovanovic, Joe McGuire, Jill Parker, Brian Paul, Karl Schilke and Kendra Sharp) is awarded an OSU Venture Development grant to help commercialize the microfluidic technology for sepsis treatment.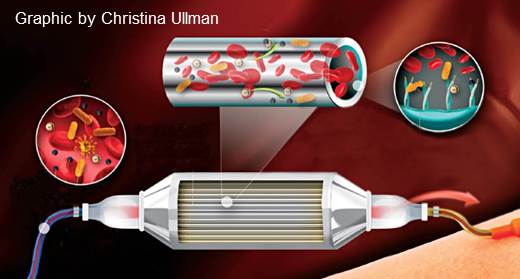 July, 2014 – Dr. Higgins (along with co-PIs Joe McGuire, Karl Schilke, Kendra Sharp and John Turner) are awarded an NSF grant to further develop microfluidic technology for removal of pathogens and endotoxin for the treatment of sepsis. Links: MedGadget, Healio, Portland Business Journal

November, 2013 – Dr. Higgins is elected as treasurer of the Society for Cryobiology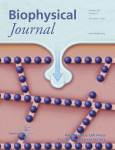 October, 2013 – A paper by Dr. Higgins and PhD advisor Jens Karlsson is featured on the cover of Biophysical Journal and highlighted in the journal's "New and Notable" section. Link to article, The Scientist Magazine, Fox News

December, 2012 – Dr. Higgins is elected to the Board of Governors of the Society for Cryobiology

February, 2012 – Dr. Higgins is awarded an NSF CAREER award to develop microfluidic devices for cell cryopreservation.

July, 2011 – Allyson Fry is awarded the Peter L. Steponkus Crystal award for best oral presentation during the 2011 meeting of the Society for Cryobiology
Biography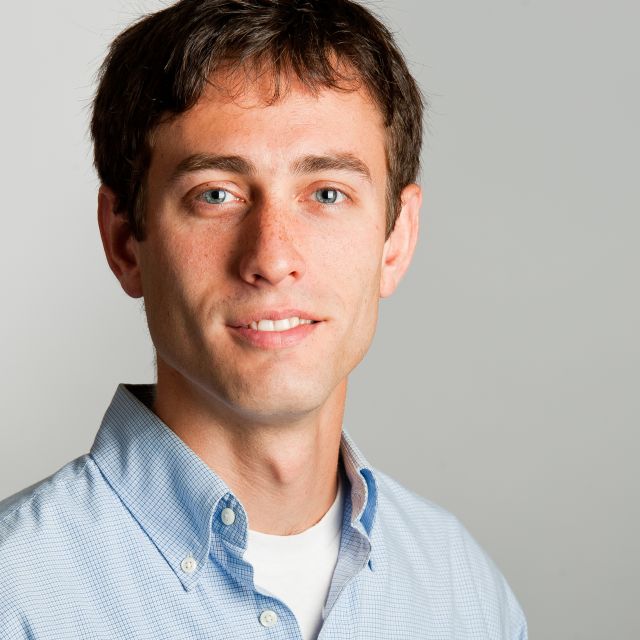 Adam Higgins received a B.S. in Bioengineering and a B.A. in International Studies from Oregon State University in 2002. To fulfill the requirements of the International Studies degree, he spent 4 months in Quito, Ecaudor, where he studied Spanish-language literature and conducted survey research at local hospitals. The results of this research were presented as an undergraduate thesis entitled "Medical Research and the Ethics of Distribution: Nisin-treated Catheters in Ecuador and Oregon." Adam received a Ph.D. in Bioengineering from the Georgia Institute of Technology in 2008. At Georgia Tech, he conducted research on cryopreservation under the mentorship of Dr. Jens O.M. Karlsson. This work culminated in a dissertation entitled "Intracellular ice formation in tissue constructs and the effects of mass transport across the cell membrane." He began as an assistant professor in the School of Chemical, Biological and Environmental Engineering at OSU in 2008 and was promoted to Associate Professor in 2014.