Atomic Layer Deposition (ALD) Chambers

1) Installed Fall 2013: Picosun SUNALE R-200 200mm Plasma Enhanced ALD system. The R-200 system is load locked, can handle 200 mm wafers, and is equipped to handle four source lines (including two low vapor pressure) and three plasma gasses.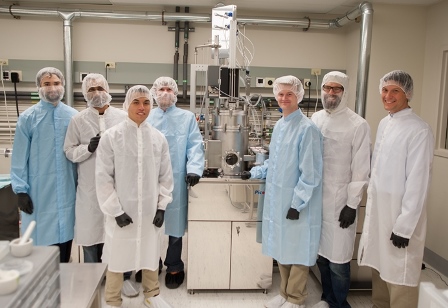 2) Installed Fall 2010: Arradiance Gemstar (see press release); 150mm ALD reactor with 3D substrate capability, in-situ quartz crystal microbalance, and 5 precursor source lines (1 gas; 2 vapour draw for liquids; and 2 low vapor pressure sources, heated up to 120C, one with N2 boost)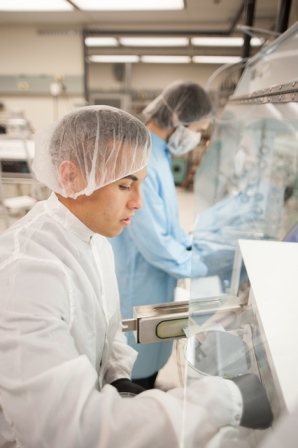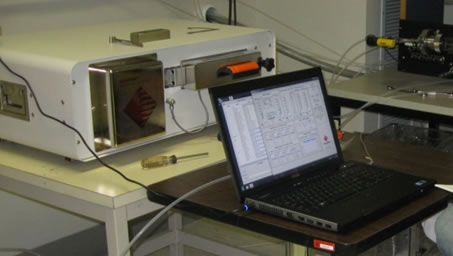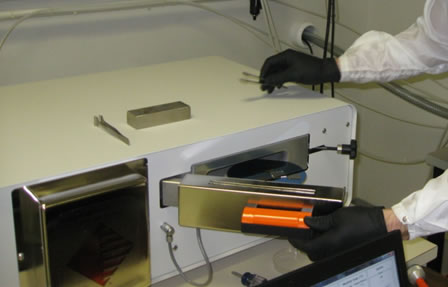 3) Installed August 2008: Picosun SUNALE R-150B; 150mm ALD reactor, 50-500C, with 2 Picosolid Boosters sources (up to 150C) and 3 Picosolution precursor sources (Peltier cooled).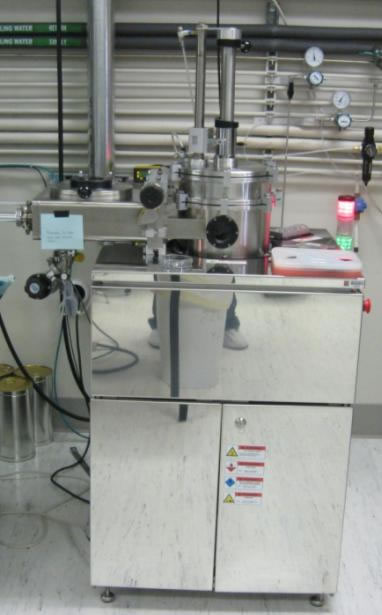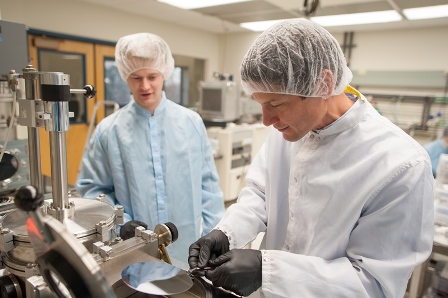 ALD Materials:
- Ru (Ru(DMBD)(CO)3 / O2)
- RuO2 (Ru(DMBD)(CO)3 / O2) - Thermal ALD & PEALD
- Al2O3 (TMA / H2O) - Thermal and PEALD
- HfO2 (TEMA-Hf / H2O)
- ZnO (DEZ / H2O)
- Ta2O5 ( Ta2(OC2H5)10 / H2O and TaCl5 / H2O)
- TiO2 (TiCl4 / H2O or Ti-tetraisopropoxide / H2O)
- ZrO2 (TEMA-Zr / H2O)
- SnO2 (TDMA-Sn / H2O)
- SiO2 PEALD (Bis(DiEthylAmino)Silane (BDEAS) / O2 plasma)
- Bi2O3 (Bi(OCMe2 iPr)3 and H2O)
- Nb2O5 (Nb2(OC2H5)10 / H2O)
- Various nanolaminates
Under development:
- Various metal oxides
- Even more nanolaminates
Nanowire Growth Systems
1) Owen System: Two zone vacuum furnace with MFC gas flow control of N2 and O2, separate tubes for carbonization of photoresist and parylene CVD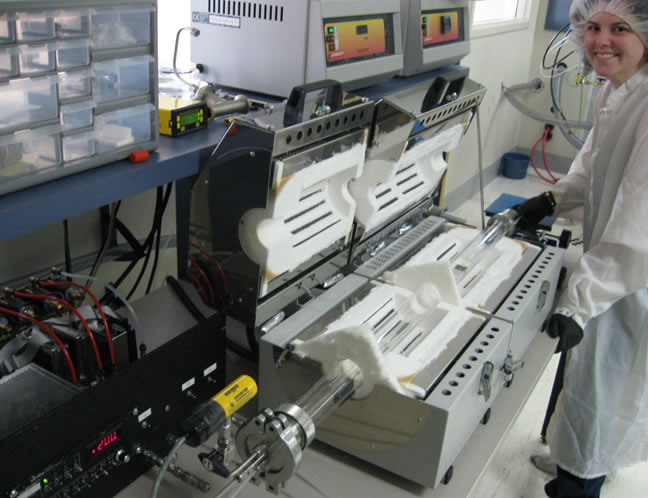 2) Kelley System: Two zone atmospheric furnace with MFC gas flow control of N2 and O2
Electrical Test
Two fully equipped probestations with standard Agilent I-V and C-V characterazation equipment; hot chuck
Semiconductor Fabrication
Standard film deposition, etch, clean, lithography, etc. available in co-located OSU cleanroom
See OSU Materials Synthesis and Characterization (MASC) Center Website:

Analytical
OSU Electron Microscopy Facility: TEM & SEM
Spectroscopic ellipsometry, Atomic Force Microscopy, x-ray diffraction, x-ray reflectivity available in shared use facilities on campus
Misc
Other analytical support available through ONAMI facilities such as CAMCOR, CEMN, and EMIF
Probostat